Everything You Need To Know About Belvedere Palace Vienna Opening Hours And When To Visit
Contents
One of the most historic buildings in Vienna, the Belvedere Palace dates back to the 18th century when it was used as a residence of the Prince. Now a museum, the Belvedere Palace attracts visitors for its priceless art collection, and also for its unique Baroque architecture. The Austrian Palace consists of two sections, the Upper (Oberes) Belvedere which houses the world's biggest Klimt collection, and the Lower (Unteres) Belvedere which consists of the famous Marble Gallery, Palace Stables and the Gardens. The murals, sculptures, ceiling art, and views from the Palace make it a must-visit if you're in Vienna! The Palace also has a separate venue, the Belvedere 21, for contemporary art, film and music. Read on to learn everything you need to know about planning your visit to the Palace.
Belvedere Palace Opening Hours
General Timings
Holiday Timings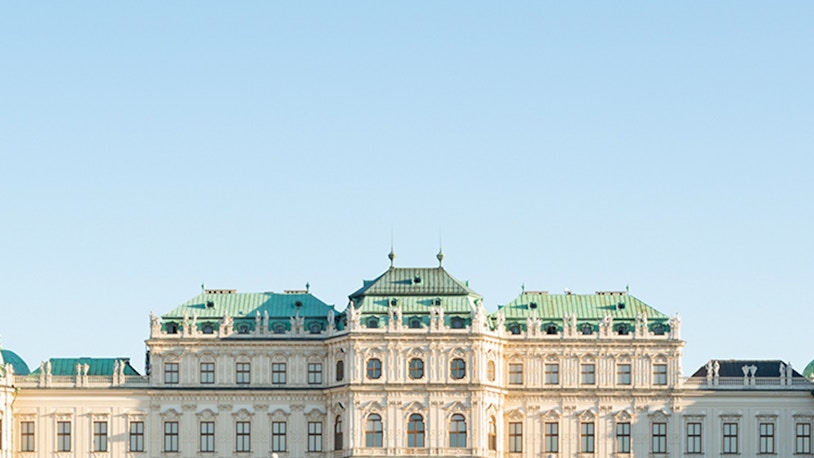 Upper Belvedere Palace
Monday to Sunday: 10 AM - 6 PM

Lower Belvedere Palace
Monday to Sunday: 10 AM - 6 PM

Belvedere 21 Museum
Tuesday to Sunday: 11 AM - 6 PM
Late Night: Thursday 11 AM - 9 PM
Closed: 24 December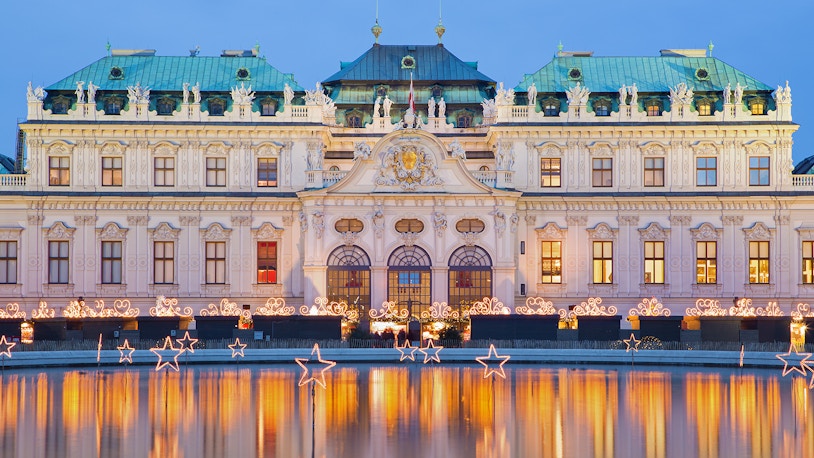 Saturday, Dec 24th
Upper Belvedere 10 AM – 2 PM
Lower Belvedere 10 AM – 2 PM
Belvedere 21 closed
Sunday, Dec 25th
Upper Belvedere: 9 AM – 6 PM
Lower Belvedere: 10 AM – 6 PM
Belvedere 21: 11 AM – 6 PM
Monday, Dec 26th
Upper Belvedere: 9 AM – 6 PM
Lower Belvedere: 10 AM – 6 PM
Belvedere 21: 11 AM – 6 PM
Saturday, Dec 31st
Upper Belvedere: 9 AM – 6 PM
Lower Belvedere: 10 AM – 6 PM
Belvedere 21: 11 AM – 6 PM
What is the Best Time to Visit Belvedere Palace?
The Palace is a great venue to visit any time of the year, with weekdays being the least crowded.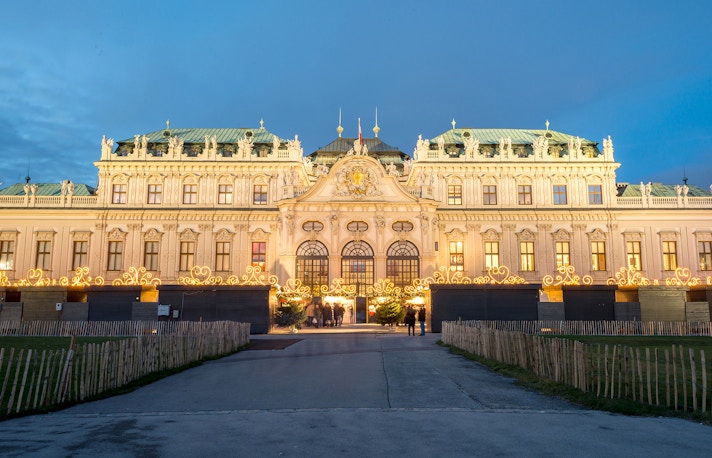 Weekday vs Weekend
Belvedere Palace is open every day from 10 AM to 6 PM. As it is one of the most popular palaces in Vienna, owing to its rich history and unique architecture, it attracts tourists from all over the world every day. If you would like to avoid the crowds, plan your visit for 10 am, or post 3 pm. The period between 11 am - 2 pm is when the Palace is the most crowded.
Moreover, plan your trip to the palace on a weekday, as on weekends not only tourists but the locals of the city also flock to the building complex to unwind. The venue gets crowded from Friday - Sunday, especially during the holiday season. Do plan your visit during the week to avoid crowds.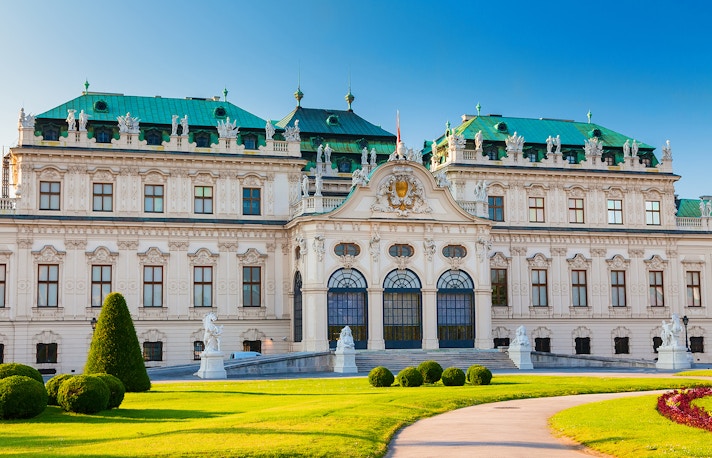 Peak Season vs Low Season
The best time to visit Belvedere Palace is either during the spring months from April to May, or during the fall season from September to October. As the weather is cooler, you will find only a mild crowd in the city of Vienna. Most visitors plan to visit during the vacation summer months between June and August as the temperatures are warmer and the skies are sunny.
As the holiday months in winters attract most tourists, it is advised to not plan during this the peak season. Not only does the city and attractions around become extremely crowded but the hotel prices and travel costs skyrocket. Off-season is cost-effective and relaxed.
Book Tickets to Belvedere Palace Vienna
Visitor Tips & Guidelines
Rules & Guidelines
Visitor Tips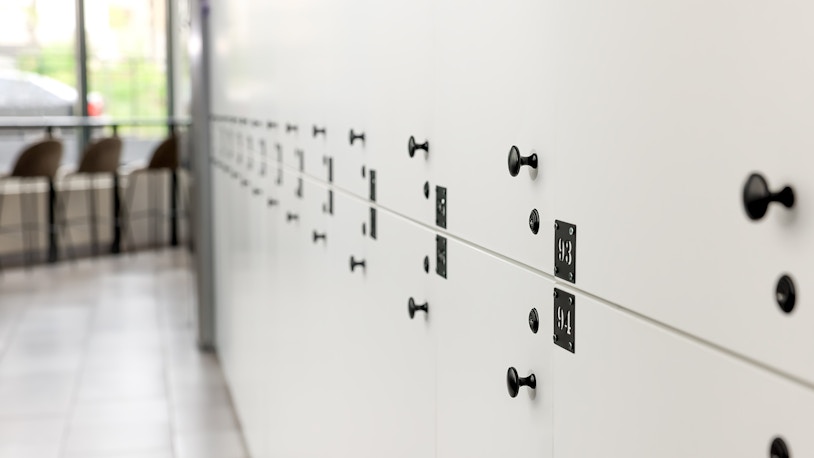 Your tickets to the Belvedere are timed for particular windows in a day. You will have to enter only during that time slot. 
Bulky items such as umbrellas and backpacks are not allowed in the museum and need to be stored in the free locker facility. 
Outside food and beverages are not allowed in the museum. Campus cafes are available for purchasing refreshments. 
Pets, except guide dogs, are not allowed in the museum. 
Children under 19 can enter the museum for free. 
Annual and Friends Membership tickets are economical tickets to purchase in case of regular visits to the museum. 
Senior citizens over 65, students under 26 years of age, holders of the Vienna City Card and visitors with a disability card can avail of discounted tickets. 
You can avail of discounted parking for 6 hours at the BIP Garage at Palais Schwarzenberg and the BIP Garage Schwarzenbergplatz.
Plan Your Visit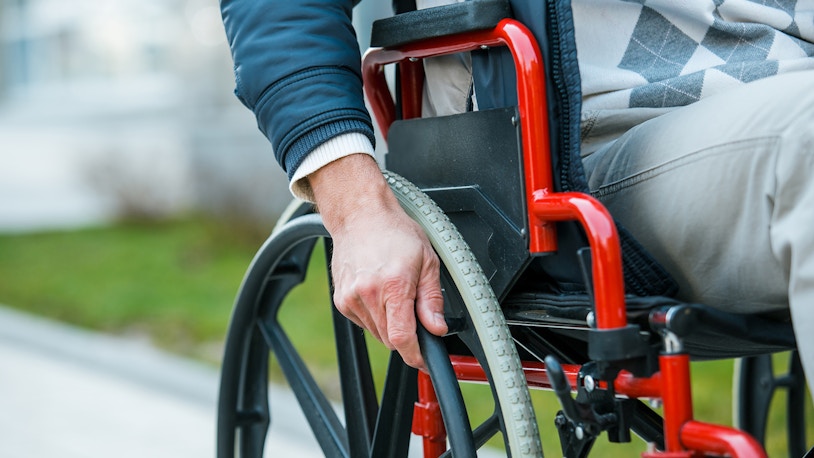 The Belvedere also has temporary exhibitions depending on the time of year you visit, do make sure to factor those in during your trip. 
The Palace is accessible by disabled people, with sensory-friendly resources for all programs, and wheelchair access.
Restrooms and gift shops are available at the museum and are wheelchair accessible.
The Palace provides charging stations for all-electric vehicles, including bikes and cars. 
Multilingual audio guides are available for the upper and lower Belvederes. 
Non-commercial photography is permitted, however, you will need special permission for commercial photography within the museum. 
Weekends, public holidays and the vacation period get crowded, and it is advisable to book your tickets online before visiting. 
Frequently Asked Questions About Belvedere Palace Opening Hours
Q. What are the Belvedere Palace opening hours?
A. The Upper and Lower Belvedere is open Monday to Sunday from 10 am - 6 pm, and the Belvedere 21 Museum is open Tuesday to Sunday from 11 am - 6 pm.
Q. Is Belvedere Palace open at night?
Q. Is Belvedere Palace open on weekends?
Q. When is Belvedere Palace closed?
A. The Belvedere 21 Museum is closed on Mondays and on 24th December every year.
Q. What's the best time to visit Belvedere Palace?
A. Visit the Palace at 10 am or post 2 pm to avoid the crowds.
Q. How long does it take to explore Belvedere Palace?
A. It would take at least three hours to explore Belvedere Palace Vienna and everything it has to offer end-to-end.
Q. Should I buy Belvedere Palace tickets in advance?
A. It is always a good idea to buy the tickets online in advance as the museum tends to get crowded during peak hours of the day, and during vacation seasons.